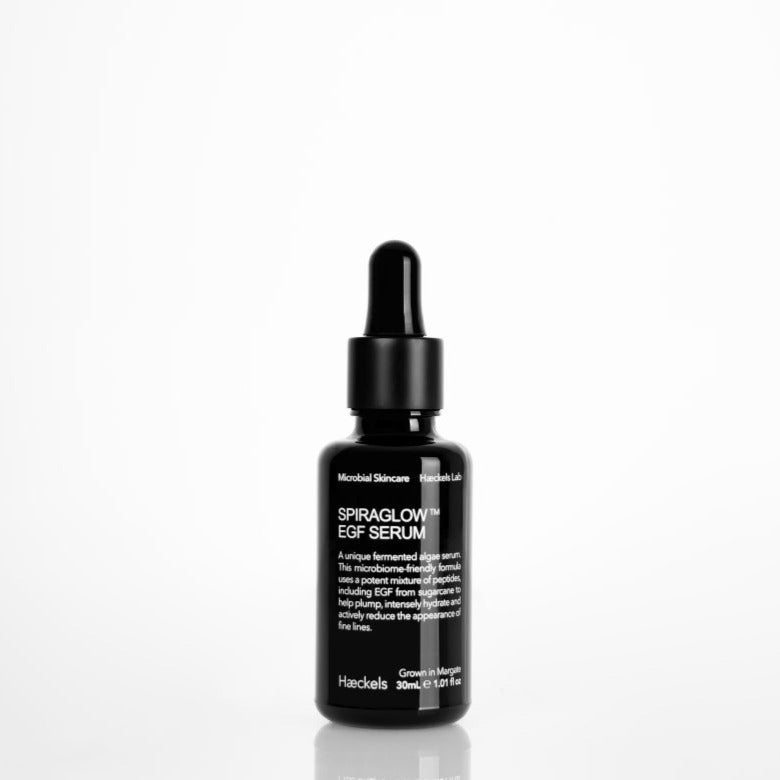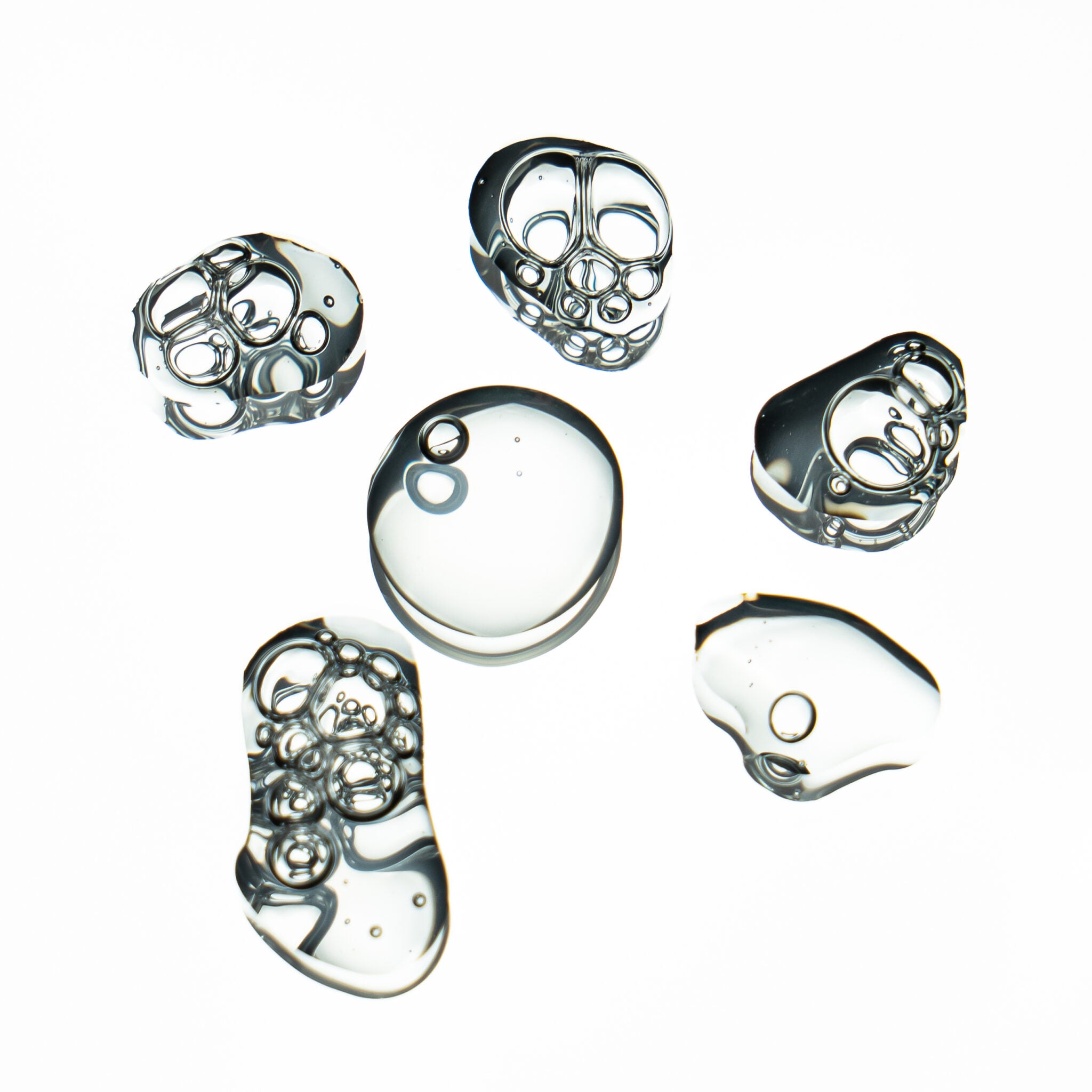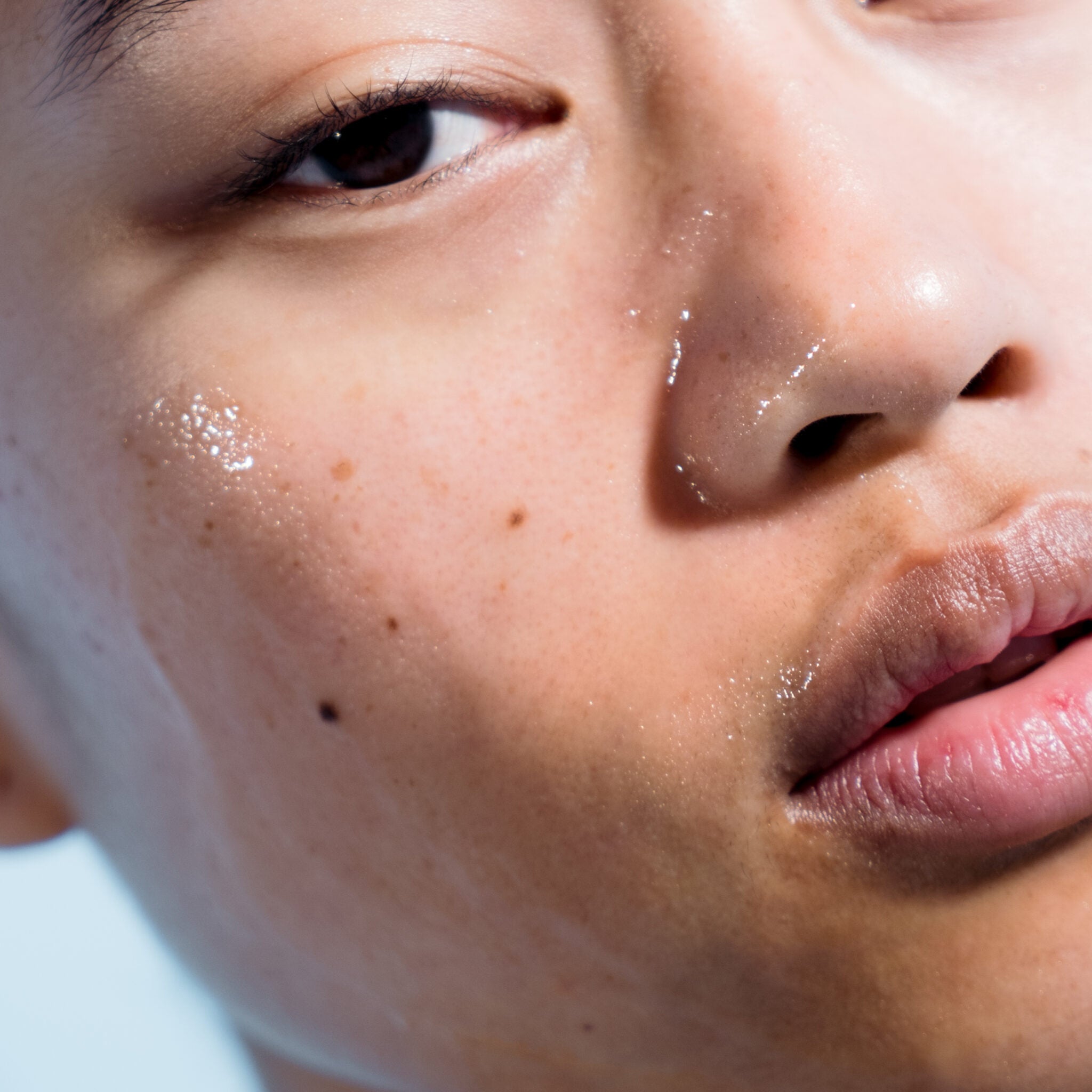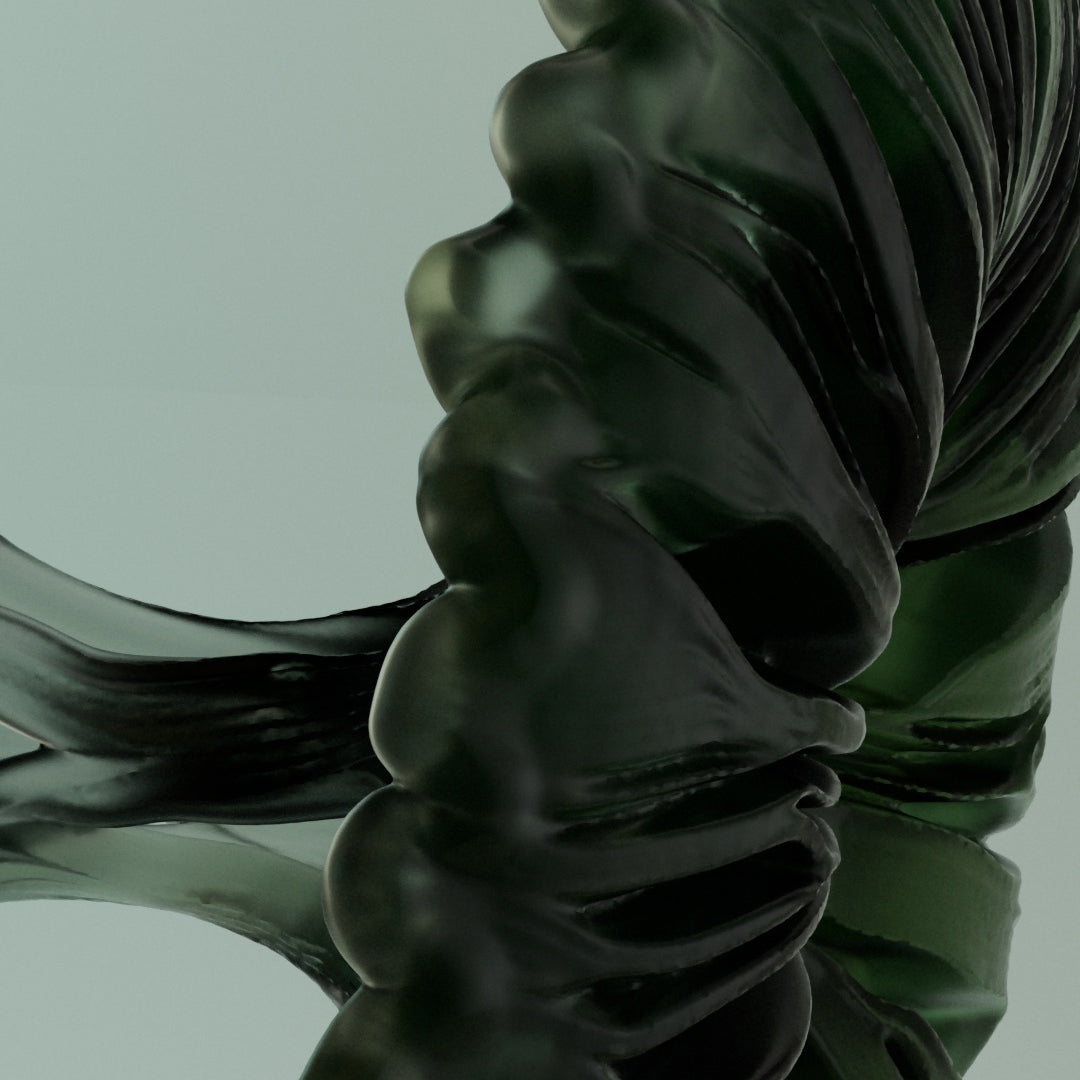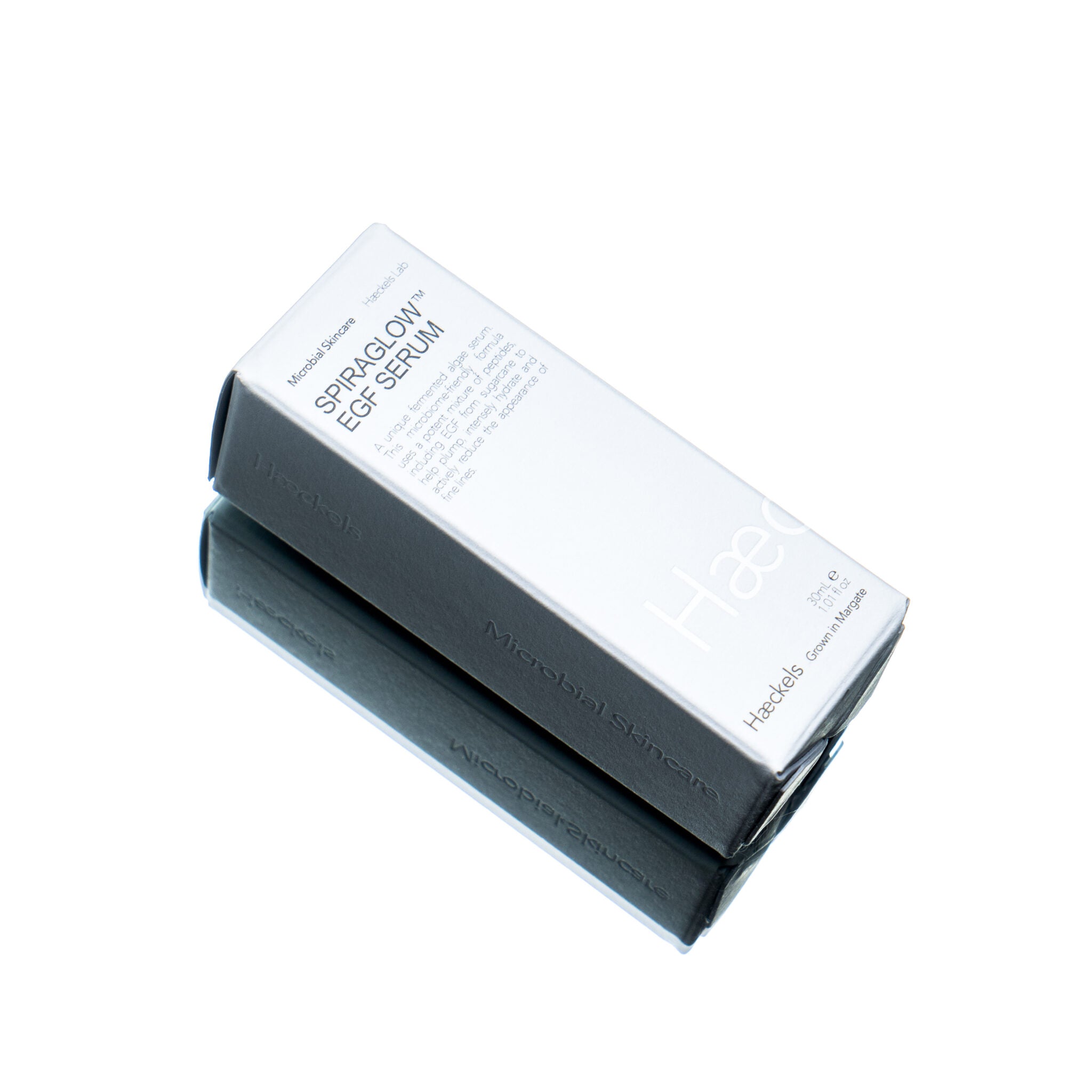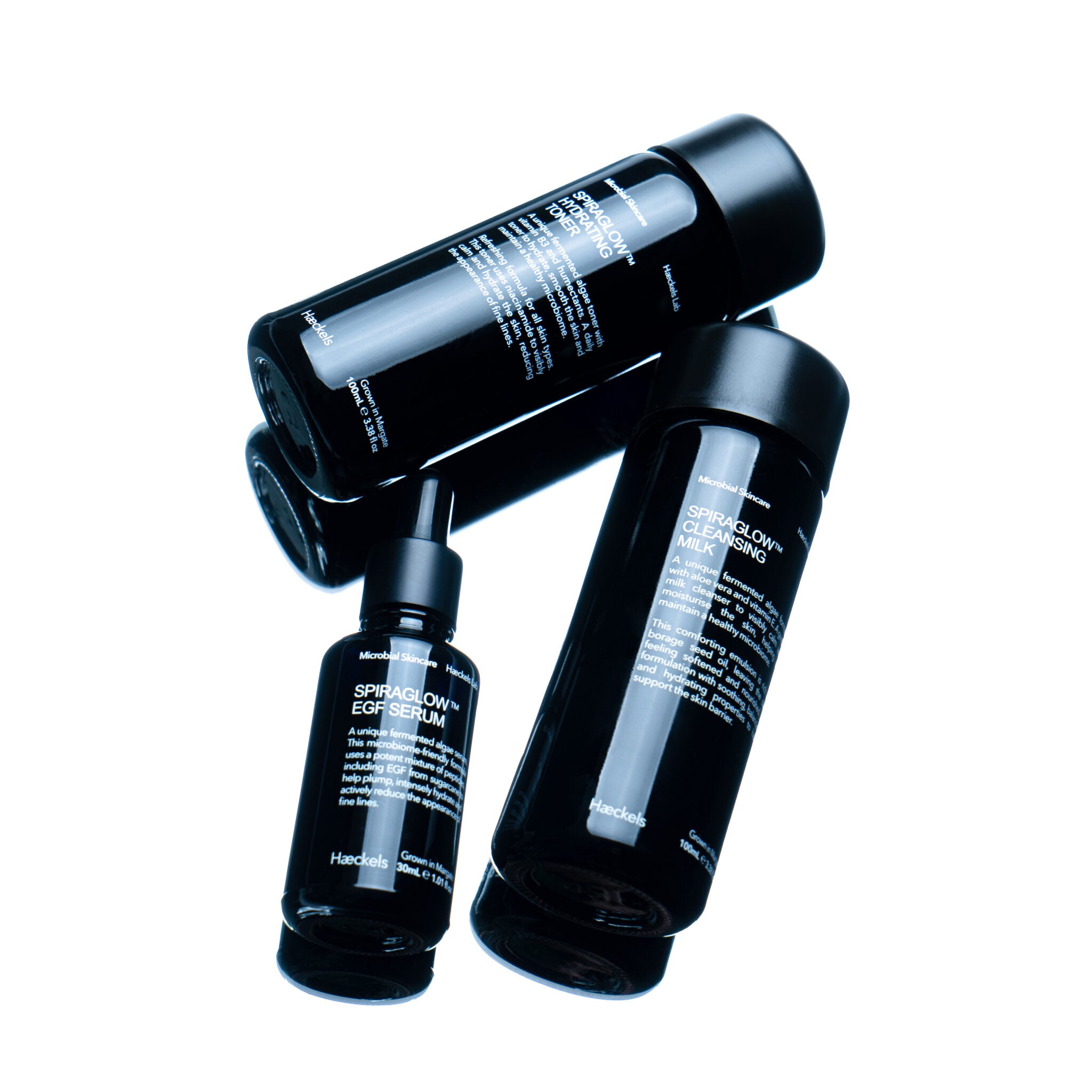 Haeckels Lab: Spiraglow™ EGF Serum 30ml
Sale price

€86,00
Regular price
(/)
A daily serum to intensely hydrate, plump, and reduce the appearance of fine lines and wrinkles featuring Haeckels unique Spiraglow™ serum with a potent combination of peptides, including EGF, derived from sugar fermentation.
Key Ingredients: Spiraglow – EGF – Peptides
A new game-changing serum packed with algae, peptides and EGF.
What is EGF? EGF is a cellular growth factor protein that plays a fundamental role in the production of collagen, elastin, and hyaluronic acid – the buzzwords for youthful, glowing skin. Haeckels derive its EGF new from in-lab sugar fermentation. Studies show that the use of EGF over the course of 3 to 6 months has shown a significant reduction in the appearance of fine lines and wrinkles.
Combined with Haeckels Spiraglow™ extract, a potent ferment designed for unrivalled levels of hydration, these star ingredients create a balanced pH environment on the skin which helps to promote good bacteria on the face. Over time, these good bacteria will make it harder for bad bacteria to thrive, meaning that continued usage of this Spiraglow™ EGF serum will lead to short-term benefits for the appearance of the skin and long-term barrier protection.
This serum is designed to be applied after a cleansing, toning and Algae Plump serum.
It works by amplifying the properties of the Spiraglow™ Hydrating Toner.
HOW TO USE: Apply 6-7 drops onto damp skin after cleansing and before applying creams.
About Spiraglow: Spiraglow is an Haeckels in-house designed biofabricated algae. Spiraglow has been bioengineered by Haeckels to hydrate, calm and moisturise the skin, to promote a healthy microbiome through pH maintenance. 
Haeckels grow Spiraglow in lab conditions in custom bioreactors to enhance the bioavailability of the algae; this means they can achieve a more consistent and pure extract, reaping the benefits for the skin. 
Haeckels have utilised this game-changing ingredient in three performance-backed skincare products certified as kind to biome. This means that these three products promote the proliferation of good bacteria on your skin, helping to maintain a healthy pH environment; ultimately, this helps to reduce breakouts, redness and dryness because the skin barrier is more effective at combating any harmful bacteria that it's exposed to.
Goes well with: Eco Marine Cream, Spiraglow™ Cleansing Milk , Spiraglow™ Hydrating Toner, Algae Plump Serum
INGREDIENTS: Aqua, Glycerin, Propanediol, Butylene glycol, sh-Oligopeptide-1, Benzyl alcohol, Xylitol, Xanthan gum, Sodium hyaluronate, Lactobacillus/Spirulina ferment filtrate, Salicylic acid, Carbomer, Polysorbate 20, Sorbic acid, Mannitol, Phenoxyethanol, Ethylhexylglycerin, Palmitoyl oligopeptide, Palmitoyl Tetrapeptide-7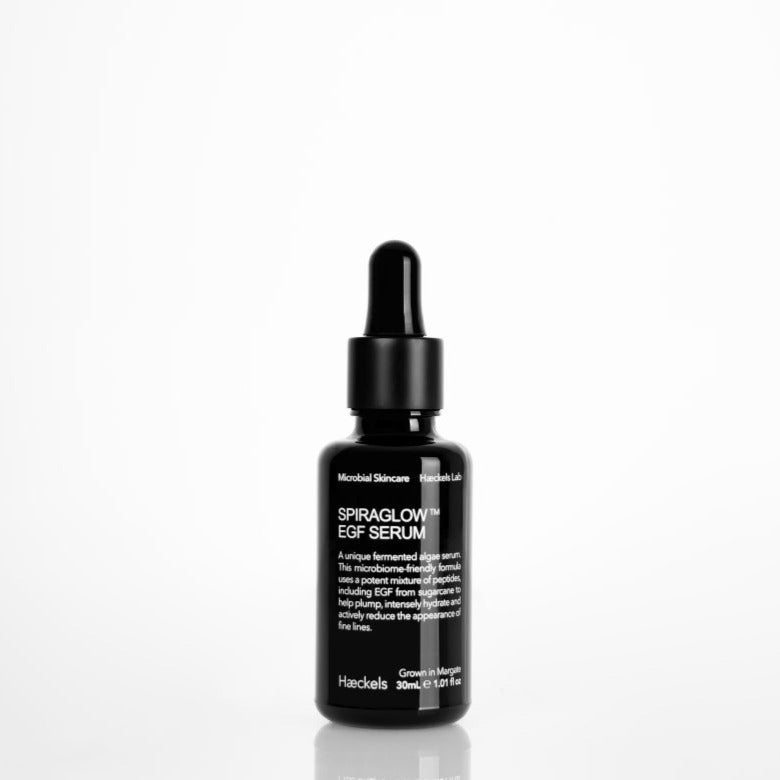 Haeckels Lab: Spiraglow™ EGF Serum 30ml
Sale price

€86,00
Regular price
Choose options